here is part one of our trip to sydney! here you can see a few of the nice things that we did. part two will be more about what we wore, and the nice new things we bought.
flying in a plane was very exciting, as i hadn't been in a plane for a few years. however i get TERRIBLE ear aches so i was pretty cranky for the most part.
we were staying in an apartment close to the airport, which we liked quite a bit. the bed was so comfortable that we didn't want to leave.
dancing bear settled in quite nicely, too.
our first few days of eating involved a lot of two minute noodles and ham and cheese sandwiches.
one of my favourite things to do was cuddle up in bed with an episode of SVU. lee wasn't quite as fussed, but he came around.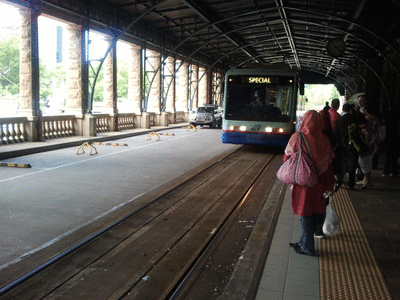 soon we began to explore, finding plenty of places to spend our money.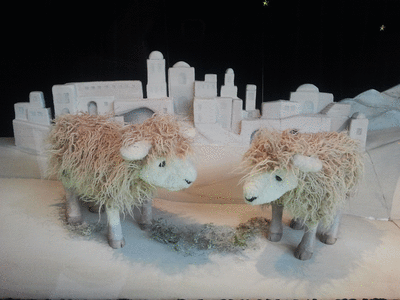 there were a damn lot of cute window displays around the city. i especially liked the mechanical sheep in david jones.
we ate a bit too much fast food, but made up for it with nicer meals at cute retro diners and the occasional fruit salad.
soon we found our way to bondi beach, where the water was amazingly blue. it was so windy that i could barely keep my skirt down.
next was the harry potter exhibit at the powerhouse museum. it was damn cool to see all of the props and costumes from the movies. you could even buy your own wand. we left with a few boxes of bertie bott's jelly beans, which i can't say that i would recommend.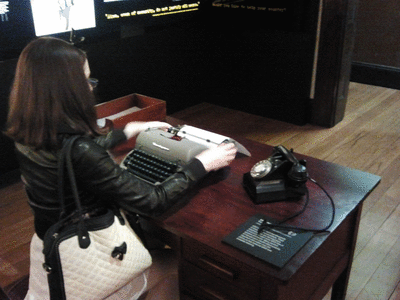 lee took me to an ASIO files exhibition, about australian spies and people of interest. i thought i'd be bored silly, but it was actually very cool. my favourite part was a working typewriter in the middle of the room, where i played for longer than i should have.
finally, we went to luna park. we got there only two hours before closing time, which meant a lot of racing around to ride on everything that we possibly could.
before long, it was time to go home. our bags were full to the brim, which meant a lot of creative packing and "hand luggage". we have already begun planning our next big trip, which we hope will be to sweden. we might need to save a little bit harder for that, though!