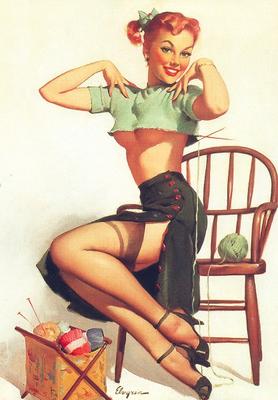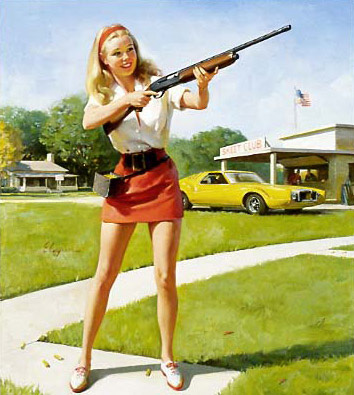 the other day i bought this dress on ebay. the design was inspired by an image of a very cute girl holding a very cute dog, painted by a damn good pin-up artist named gil elvgren. the dress was designed by
tatyana,
whose cute clothes can be found
here
. i'm hoping it will look quite sweet and nice on my little frame. anyway, i thought i'd show you some other paintings by the same artist. to be fair, i had not heard of the man before yesterday, but i think i am now his biggest fan. his work is so damn fine. all of it. i wish girls still aspired to look like this.