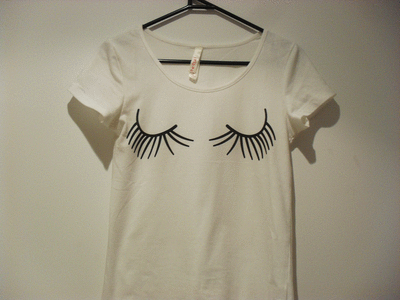 hello again! today i will show you my three newest shirts. i have a bit of trouble finding shirts that i like the look of, so these were a nice surprise. they all happen to be pajama tops that you're apparently only meant to sleep in, but they make perfect everyday shirts as they're so damn soft and comfortable (and not nearly as ugly as most other shirts).

the first (with the eyelashes) is from
ses
, and the other two are from
cotton on body
, if you're interested.